Air Force ROTC Student Organizations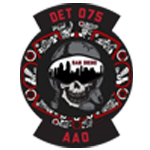 Aztec Aviation Organization (AAO) is Detachment 075's primary source for getting AFROTC cadets familiar with aviation. AAO not only provides educational resources such as simulator training, but also flight experience. On a regular basis cadets are provided with opportunities to fly backseat in T-34 Mentor aircraft, ride along in C-17 and KC-135 aircraft, tour local aerospace development and production plants, and much more. These flights take place locally in San Diego, and commonly at March Air Reserve Base, and often include flying in formation or performing maneuvers. AAO also provides cadets with simulator training taught by licensed instructors. For more information on when flights and Aztec Aviation Organization events take place, see the Detachment calendar.
Check out our website: AAO Information Site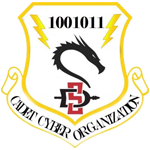 The Cadet Cyber Organization is an organization that aims to familiarize AFROTC cadets with cyber security methods and opportunities with the goal of increasing interest in the 17X Cyber Operations career field in the US Air Force. We present topics around cyber security and have labs correlating with the presented topic where members can interact and practice. Our lectures are made for cadets of any knowledge level and work up from the basics of cyber to more complex topics and hack the box like scenarios. Additionally, cadets interested in cyber related PDTs can ask more about the process as well as the experience at the PDT in which they may be interested.
Check out our website: CCO Information Site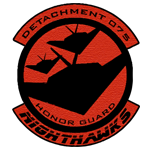 The Air Force ROTC Detachment 075 Honor Guard, the Nighthawks, is the representation of the Air Force in San Diego County. The Detachment 075 Honor Guard maintains a sharp and professional image while performing color guard details for national anthems, promotion ceremonies, county events, and cordon ceremonies for weddings and funerals. Cadets who wish to become a Nighthawk must complete a semester of training totaling 10 training days and a final evaluation typically occurring Saturday mornings. Training is accomplished during the spring semester while the cadet is either an AS 100 or AS 200 cadet.
Check out our website: Honor Guard Information Site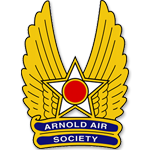 Arnold Air Society is a professional, honorary service organization advocating the support of aerospace power. It is comprised of cadets throughout the USAF officer candidate training programs, including ROTC throughout university-level institutions, and the Air Force Academy. Our John Burdette Binkley Squadron focuses on providing more opportunities for cadets to lead by organizing events, build connections through training sessions, and serving the local community.
Check out their October newsletter! JBB Newsletter Newspaper
Check out our website: JBB Information Site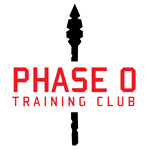 A fitness club composed of like minded people who are interested in fulfilling a calling by developing their unnatural will to succeed. We strive to educate cadets on what is required in order to become Battlefield Airmen, working physically and mentally as a team to solidify your reason for serving.
Check out our website: Phase 0 Information Site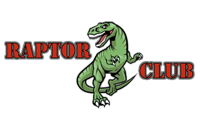 Raptor Club is a student service organization dedicated to assisting in the creation, funding, and continued sustainment of various activities in the cadet wing. We strive to promote creativity, integrity, and growth as a team.
Check out our website: Raptor Club Information Site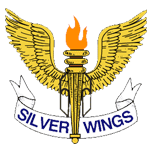 The mission of Silver Wings at Det 075 is to create proactive, knowledgeable, and effective civic leaders through community service and education about national defense. Silver Wings focuses on the personal and professional development of its members. Through the organization, members will gain an acute sense of civic awareness through exposure to Air Force issues and personnel, allowing them to foster an understanding of Aerospace Power and the role it plays in national defense.
Contact AFROTC
Being an Air Force or Space Force Officer is a unique and exciting career path. If you are interested in receiving additional information, please contact us below to find out more!
AFROTC Detachment 075
5500 Campanile Drive ENS 385
San Diego, CA 92182-7238
UNITED STATES AIR FORCE CORE VALUES:
INTEGRITY FIRST. SERVICE BEFORE SELF. EXCELLENCE IN ALL WE DO.